DIY Divorce - Part 2 - Lets Get to Details
May 12th 2017 • 0 Comments
Back To Blog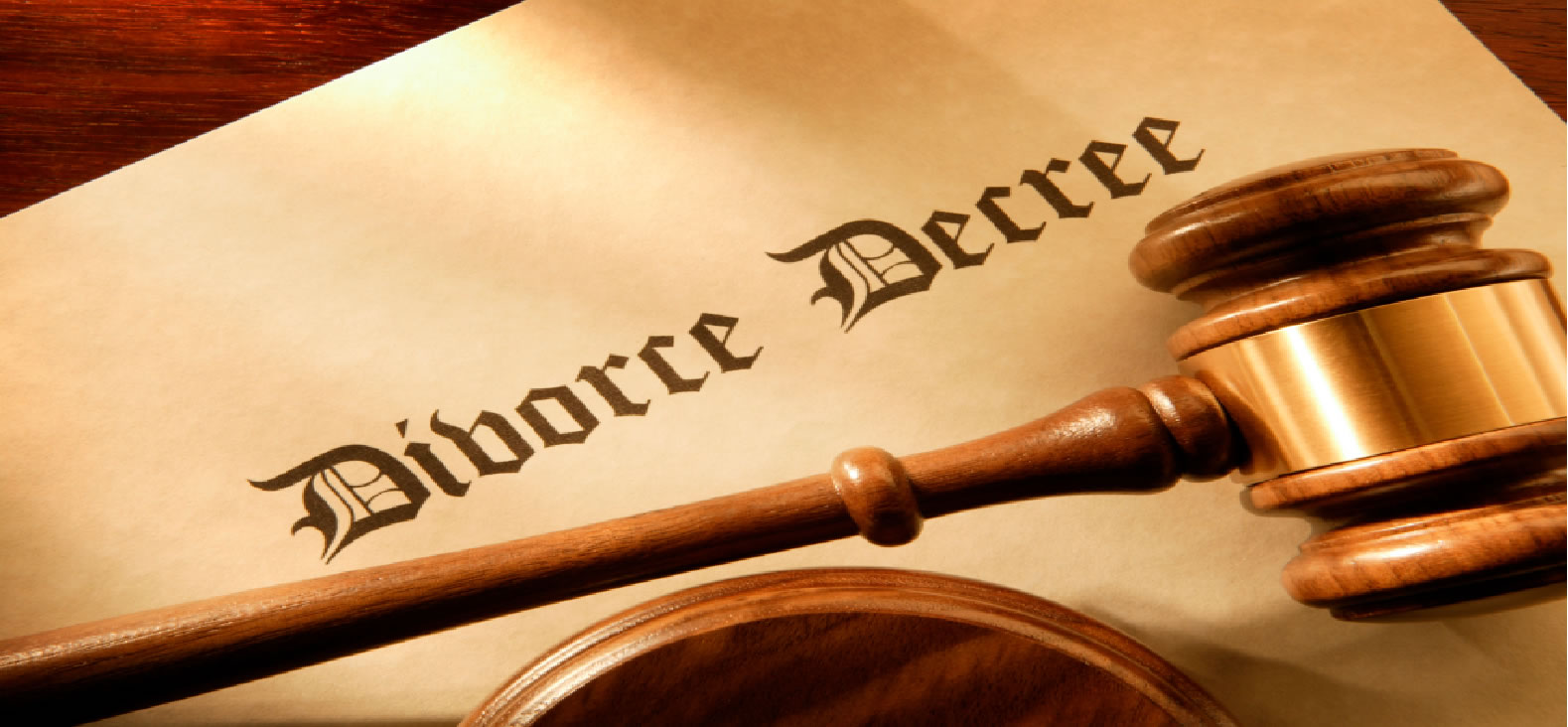 So you have come to the difficult decision to divorce. You and your spouse are not at each others throats on a daily basis but at the same time you have tried every option to make your marriage work and it simply does not. Tough as it may be, you have agreed with your spouse that you are not going to pursue a long and drawn out legal battle. In fact, you decided that you would like to part ways with as little drama as possible and feel this is best for your children.
I would congratulate you, but that seems hardly appropriate for the situation. Still, this is definitely better than a bitter contested divorce.
If you have already read Part 1 of this multi-part series, maybe you believe that a Pro Se or "DIY" divorce is right for you. You certainly can save a substantial amount of attorney fees if you can manage to do some research. Besides, judges really do not want to decide how to divide your property and parenting time so the more you can settle with your ex the better. All 50 states have adopted no fault divorce statutes for a reason and with it, there is a rise in pro se litigants. Many systems are also putting together guides and literature to help pro se divorce litigants. Check with your local legal aid, bar associations or even the courts themselves to see if something exists for your jurisdiction.
Since I only recommend filing pro se when you have an uncontested no-fault case, this post will be limited to providing information pertaining to those conditions. If you have a contested divorce of any kind, especially a fault-based divorce, get an attorney. I am sorry to hear that this is happening to you. Hopefully things settle down and you and your spouse get to a better place sooner than later. But if you are interested in an uncontested no-fault case, here is the basic information that you need to know.
Divorce Requirements/Grounds
This great nation of ours gives individual powers to the states. What that means, is each state has a different set of requirements and grounds for divorce. There is a lot of similiarty, but subtle nuances come into play. Two of the most important requirements/grounds are as follows:
Residency: In nearly all states at least one party must meet some minimum residency requirement to file. This can be up to two years in some states. In Virginia, the minimum requirement is that one spouse must have resided in Virginia for over 6 months. You typically would file in the county where you reside, but Virginia does not explicity require this.
Grounds: In a no-fault uncontested case in Virginia, the grounds are simple: you must be separated without cohabitation for 1 year, or 6 months if there are no minor children. Separation without cohabitation implies living in separate households, however, you can achieve divorce on these grounds even if you live together. This is another topic unto itself that I will discuss in a future blog post.
Technically the above requirements are necessary before you can even file in Virginia. Technically you can file anything you want I suppose, but if you do so irresponsibly that is not in your best interests so make sure you meet these requirements.
Outline of Divorce Process
Divorce steps are generally the same in most states, again, with subtle differences.
First, of course is the filing of the complaint. One party must file the complaint, or pleading. It seems odd to call it a complaint in a no-fault situation but that is how the court system works. That means the person who files is the plaintiff, and the opposing party (your ex spouse or soon-to-be) is the defendant. In general there is not a significant advantage to be the filing party in a no fault case, although the filing party has the responsibility to execte the legal process. Also, note that any future pleadings referring to your divorce (usually motions to enforce, motions to amend/motdify, etc.) will retain these roles.
In most if not all jurisdictions you will still need to fulfill "process of service". What this means, is the filing party has the responsibility to ensure the opposing party is aware of the pleadings. What you will most likely want to do is see if your state allows this process to be waived by the opposing party. This will save you from hiring a process server and formally notifying your opposing party of a formal legal complaint. With a waiver of process, the opposing party effectively agrees that they do not require formal process of service. This might require notarization or other formal execution. In general you should attempt to file this at the same time you file the formal complaint.
What information is needed to file: you will need to check your specific requirements for your state. For instance, in Virginia you will need to supply a copy of your proposed final decree. The judge will not provide this in an uncontested case, this is effectively a consent decree showing both parties are entering a settlement without liability. Sample divorce decrees are offered on many county/district court websites. Virginia will also want a copy of your marital separation agreement, which settles all matters of property division and child custody. Some states speciifcally require separate parenting agreements and asset division agreements. Lastly you will need a private addendum which shields personally identifiable information (PII) such as Social Security Numbers, professional licenses, etc. These are retained by the court for matters where enforcement measures are required but are not included in the public record.
In several jurisdictions you will need to appear in court for a live hearing. Some jurisdictions will require both parties to appear and possibly even a witness with material knowledge of grounds. However, some may not. For instance, in Texas the opposing party of a divorce pleading can waive the right to appear, leaving the plaintiff as teh responsible party. In Virginia, it used to be that all parties in an uncontested pro se divorce would appear by Ore Tenus (live hearing) but at this point most counties have allowed parties to proceed by affidavit. In lieu of Ore Tenus the parties essentially provide testimony by deposition. This saves time at the court house, although you certainly need to ensure that you submit the necessary testimony to prove the grounds otherwise you might experience a long cycle of iterations between a judge (or more likely a clerk) befoere you get to a finalized decree.
Once you submit all of your paperwork, expect the process to take some time. Assuming no errors and you meet your state/county requirements you can potentially finalize a divorce in a month or so. It is more likely that it will take 2-3 months with no errors. Some jurisdictions require at least some minimum time has passed.
Once you have your decree, make sure you stay familiar with it. Your decree is a court order that both you and your ex must abide or risk powers of contempt. As I stated earlier, your decree will usually incorporate terms of your separation / parenting agreements, so any violation of your parenting agreement can be subject to powers of contempt. Contempt powers are stronger and more severe than typical contract remedies, and may include imprisonment.
If you need help finding guides and information for your state, the Internet is your go to resource. In development of this article, I found information on nearly every state which describes the types of no-fault requirements and even legal process. Quite a number of jurisdictions now have pro se divorce guides. When I filed in 2010, only one county in my area really provided pro se divorce litigants informational guides to tackle a divorce sans attorney. 7 years later, nearly every bordering county has followed suit. While not all states provide this, many state bar associations or lawyers association have done so.
Need help managing all of the terms of your decree? Try
Unbroken Homes
. Unbroken Homes is a parenting tool designed by a divorced parent to help manage schedules, expenses and information to look out for the best interests of parenting and staying compliant. Disclaimer: While the author has made every attempt to provide factual and accurate information, the information contained within this blog shall not constitute legal advice.